NEO is the current name for the cryptocurrency formerly known as Antshares (founded in 2014).
NEO rely on an open-source community-driven decentralized platform. The base asset of the NEO blockchain is the NEO token, which generates GAS tokens. GAS tokens can be use pay the transaction fees required for the utilization of the NEO network. The system has built-in inflation for the GAS, consisting of an algorithm designed to release 100 million GAS over roughly 22 years.
The Genesis Block contained 100 million NEO, of which 50 million were sold to early investors while the other 50 million were locked into a smart contract. Each year, 15 million NEO tokens are unlocked from the smart contract and is handed to the NEO development team who use them to fund development work for the NEO system.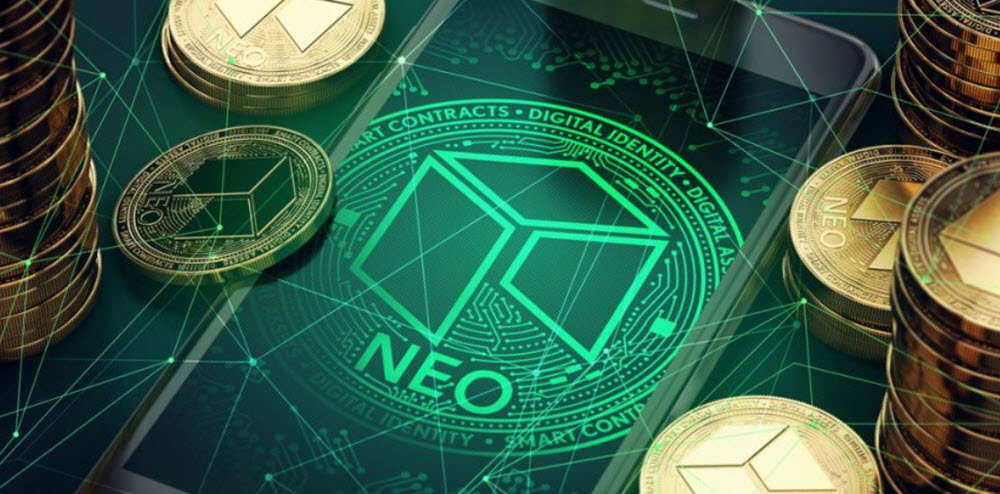 The basics
NEO rely on a delegated Byzantine Fault Tolerance (dBFT) consensus mechanism, and have support for up to 10,000 transactions per second.
Developers have access to tool that allow them to efficiently deploy and scale smart contract applications on the NEO blockchain.
X509 Digital Identities allow developers to tie tokens to real world identities. (This makes it easier to comply with certain anti-money laundering laws and similar regulatory requirements.)
Foundation
Antshares was founded by Da Hongfei and Erik Zhang in 2014.
It was open-sourced on GitHub in 2015 and the white paper for the cryptocurrency was released in September that year.
NEO
Antshares was rebranded in June 2017 and became NEO. Along with the rebranding, the team behind the cryptocurrency unveiled their vision of building a "smart economy" based on blockchain technology, digital identities and smart contracts (that can be used to digitize assets).
New organizational structure
A new organizational structure was announced by Da Hongfei in 2018.
In this new structure, the former NEO Council has split into three parts: NEO Foundation, NEO Global Development (NGD) and NEO Global Capital (NGC). The NEO Foundation is chaired jointly by Honfei and Zhang, and it is the foundation that funds both the operational units NGD and the NGC.
ONT tokens
In March 2018, NEO owners recieved 1 ontology (ONT) token for each 5 NEO held in their wallet.
ONT tokens are used as voting cards, giving NEO owners the opportunity to vote on things that concern the NEO system, such as system upgrades.